Grey Ombre Fashion Hair-Bundle Deal
$191.67 – $285.57
Our Black to Grey bundles are thick, natural, and beautiful from root to tip. These wefts have been altered for fashion, and are not recommended for additional coloring. They should be washed and conditioned using sulfate free products. The wefts can be straightened, curled, and heat applied, however, the original wave pattern may be altered. This fashion hair is intended for 1 use or up to 90 days for full quality.
Hurry up! Sale end in:
... people are viewing this right now
---
| | |
| --- | --- |
| Weight | N/A |
| Bundle | 3 Bundle Deal, 4 Bundle Deal |
| Size | 14x14x14, 14x16x18, 14x16x16, 16x16x16, 16x16x18, 16x18x18, 18x18x18, 14x14x14x14, 14x14x14x16, 14x16x16x18, 14x16x18x18, 16x16x16x16, 16x16x18x18, 16x18x18x18, 18x18x18x18 |
Related Products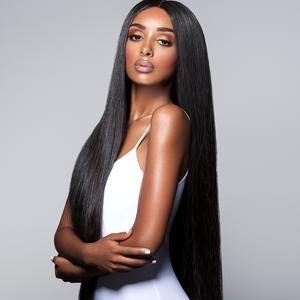 Cambodian Straight Hair-Bundles Deal
$

190.77 –

$

511.96
Our Cambodian Straight hair bundles are soft and thick from weft to tip, making it easy to style and maintain. Because of the hair's durability, it can be curled and straightened easily and is the perfect option if you want an effortless, easy-to-style install.